Paper Fire
Oct. 6th, 2007 09:41 pm tornado storm [UNFINISHED]











So that's Tornado Storm. Dunno when its from. Unfinished, though.3 comments - Leave a comment
Oct. 6th, 2007 09:29 pm

Okiedokie, back again. Thought you'd gotten rid of me, eh? No such luck. Well, here are some fifty five word short stories. They were an assignment for my Creative Writing class last year.

Leave a comment
Nov. 19th, 2006 09:45 pm YAAAAAY!!

I finally finished the story I've been working on for like, two months!!!! I"M SO HAPPY!!!!

Its adorable. Finally, a happy ending in my writings.

Enjoy it!

( Prina and SnowCollapse )

4 comments - Leave a comment
Sep. 9th, 2006 04:26 pm Nameless

This is something I wrote while sitting out on the porch watching the rain.

Doesn't really have a name, though.

August 28, 2006

( NamelessCollapse )

2 comments - Leave a comment
Aug. 23rd, 2006 11:58 pm

And then...

Fire Circle




Middle of the Day




Shadow Land


3 comments - Leave a comment
Aug. 23rd, 2006 11:27 pm Pictures

So, I have added pictures!!!

I went back and added them to the story, and here too:

Rain:




Grey Eyes: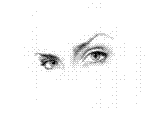 Killer Dreams



Him Her




I like that last one....

Still looking for pics for the others. If you find one (what I did was google the story title and use what I liked best/edit if needed) that you like, let me know.
Current Location: Home
Current Mood:
okay
Current Music: tv


1 comment - Leave a comment
Jul. 29th, 2006 08:55 pm Okay, change of plan....

Okay, due to some massive changes to the story, I removed the post of Zombies! part one from earlier. Also, two characters have new names.

Sophie is now Satana, and Danielle is now Nimeriti. Their still twins, but new names, so yes.

I am not going to post it in parts, because my dad and I are working on it together (squee!) and there have been a lot of changes, and there would be a lot of going back and changing entries and *sigh* its just not worth the effort. So, instead, I'll just wait till its over.

I do, though, have a map I drew up on which the story takes place. Its really nice, and I'm really proud. If anyone is intrested/cares/whatever, I'll post it, cause it shouldn't be too hard.

So yes, figured I'd let you all know that, so you don't wonder where my creative mind dissappeared to. Its still here (sorry...).

Current Location: Here!
Current Mood:
headachy
Current Music: tv


1 comment - Leave a comment
Jul. 24th, 2006 04:03 pm Zombies! notes

[Edited]
So, I'm writing a short (ish) story (Zombies!), but it keeps getting longer than I planned it to be, so it won't be posted for a while.

And to begin with, I will have the list of characters, their relationships to each other, and physical descriptions, to make things easier for everyone.

( Zombies! notesCollapse )

Current Location: Moon
Current Mood:
productive
Current Music: Don't it go to show?-Little Shop

Leave a comment
Jul. 15th, 2006 07:32 pm Notes

So, in the last post, I mentioned the writing we would do. So I decided to put some of the random ideas up here, just so their all in one place. Most of them are spratic ideas, comments, things to get a story started/ended, conversations, whatever, that really don't have anything to do with each other, but when you just read straight through, look like some sort of botched short story. There is double spacing between each idea.

( NotesCollapse )

Current Location: where else?
Current Mood:
blank
Current Music: willy wanka and the chocolate factory


3 comments - Leave a comment
Jul. 15th, 2006 07:21 pm Rain

Heres a little something I wrote in my Acting P-mod last school year. When we had time to just...write. About whatever. Anything and everything. (Nothing was sacred....)





But yeah, heres ( RainCollapse )
Current Location: computer!
Current Mood:
blah
Current Music: vh1

Leave a comment